I was exploring the grid when I came across -Saint- Pete City, a charming little town by Neva Crystall. It has a bunch of quaint places to take photos.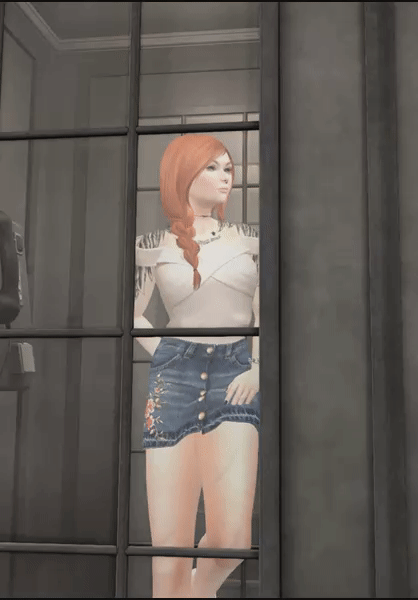 Life's little moments ultimately make up our lives and I have been daydreaming about moving to New York for a long time and this year is going to be the year that I do it.
I got a bunch of things this Friday for Fifty Linden Friday, which I am showing off the top from NYU. I got the skirt from N21 from Imbue.
Credits
Hair: Brenna – Redheads – [elikatira]*
Septum: Septum Piercing – Metal – Suicidal Unborn
Earrings: Electra Unicorn Horn – Maxi Gossamer
Tattoo: Fallen Angel tattoo – Nanika
Top: Crossover Slim Tee** – Beige – NYU – FLF 02/03/17
Necklace: Ballet Choker – Black – Noodles – Collabor88 January
Bracelet: Link Bracelet – Mint – [tea.s]
Skirt: floral embroidery skirt – dark – imbue. – N21 January
Shoes: ARIANNA SNEAKERS – FATPACK – REIGN. – Collabor88 January
Poses: Imbedded animations in objects and [almond] – a touch of shyness – (marukin) – Collabor88 January
Location: Saint Pete City
*Store names are now links to their mainstore or event
**Part of the Crossover Slim Tee & Mid Lace Floral Skirt set for FLF